Battle of the Black Eyeliners
Before I got eyelash extensions, black eyeliner was a staple for me every morning to add definition to my eyes. I became obsessed with dark, long-lasting eyeliners that were smudge free. Easy application and precision were also important for me. I've narrowed my holy grail eyeliners to these four that embody those needs. All in pen form, these four eyeliners are super easy use with their thin tips that allow you draw the finest lines and rich dark color that you can build thicker lines from.
From left to right: Son & Park True Black Eye Pen Liner, Clio Kill Black Waterproof Pen Liner, KissMe Make Smooth Liquid Eyeliner Black, Stila Stay All Day Waterproof Liquid Eye Liner (I've attached urls on the images if you're tempted to purchase any of them)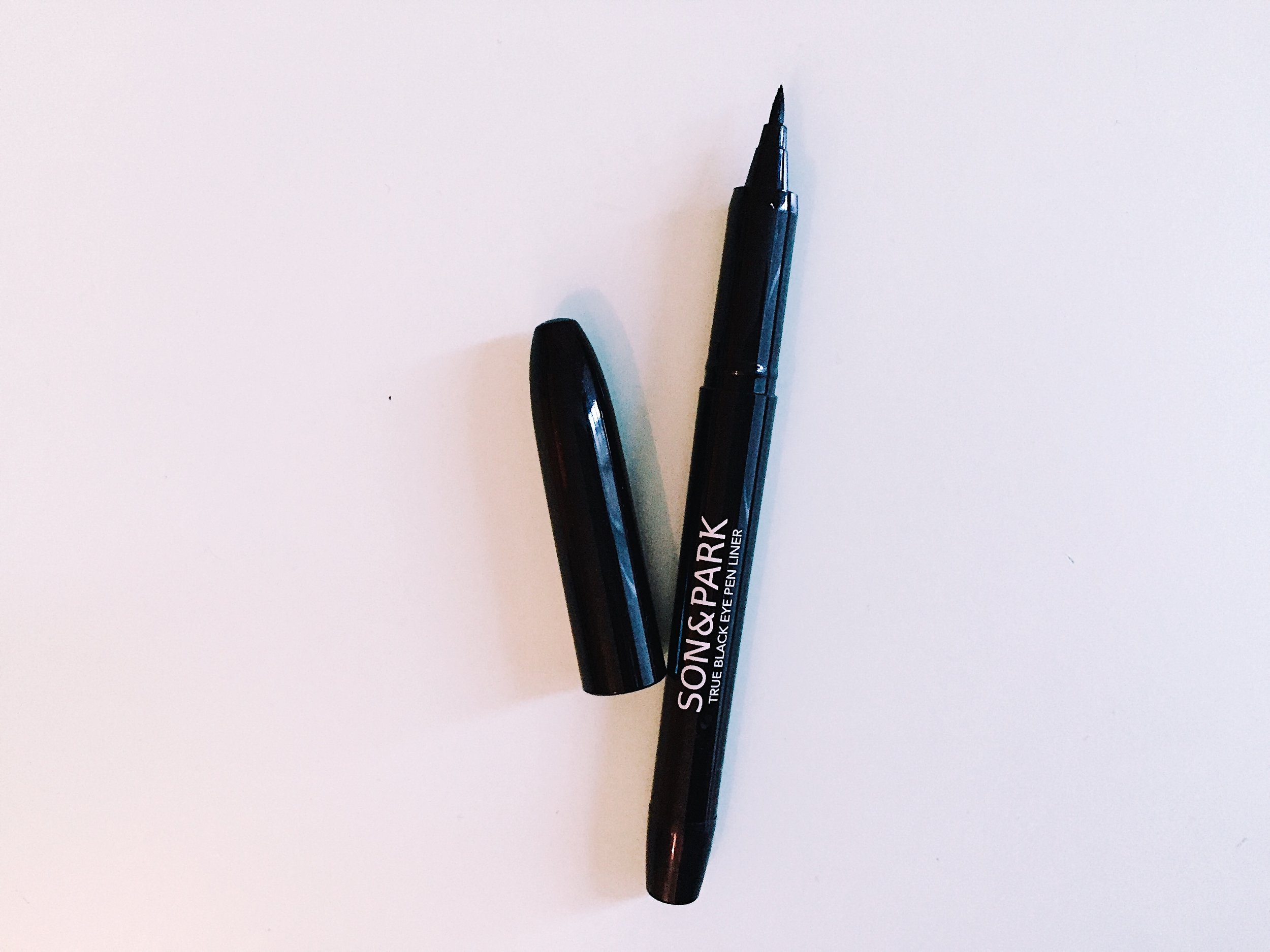 A long lasting felt-tip pen liner by Korean makeup artists Son Dae Shik and Park Tae Yun. Pros: Really damn dark. Super smudge proof. Good for drawing thicker lines. Cons: The tip is rather big so you lose a bit of precision. Pricey. Smudge-proof, but becomes patchy when exposed to water. Difficult to get in store in the US.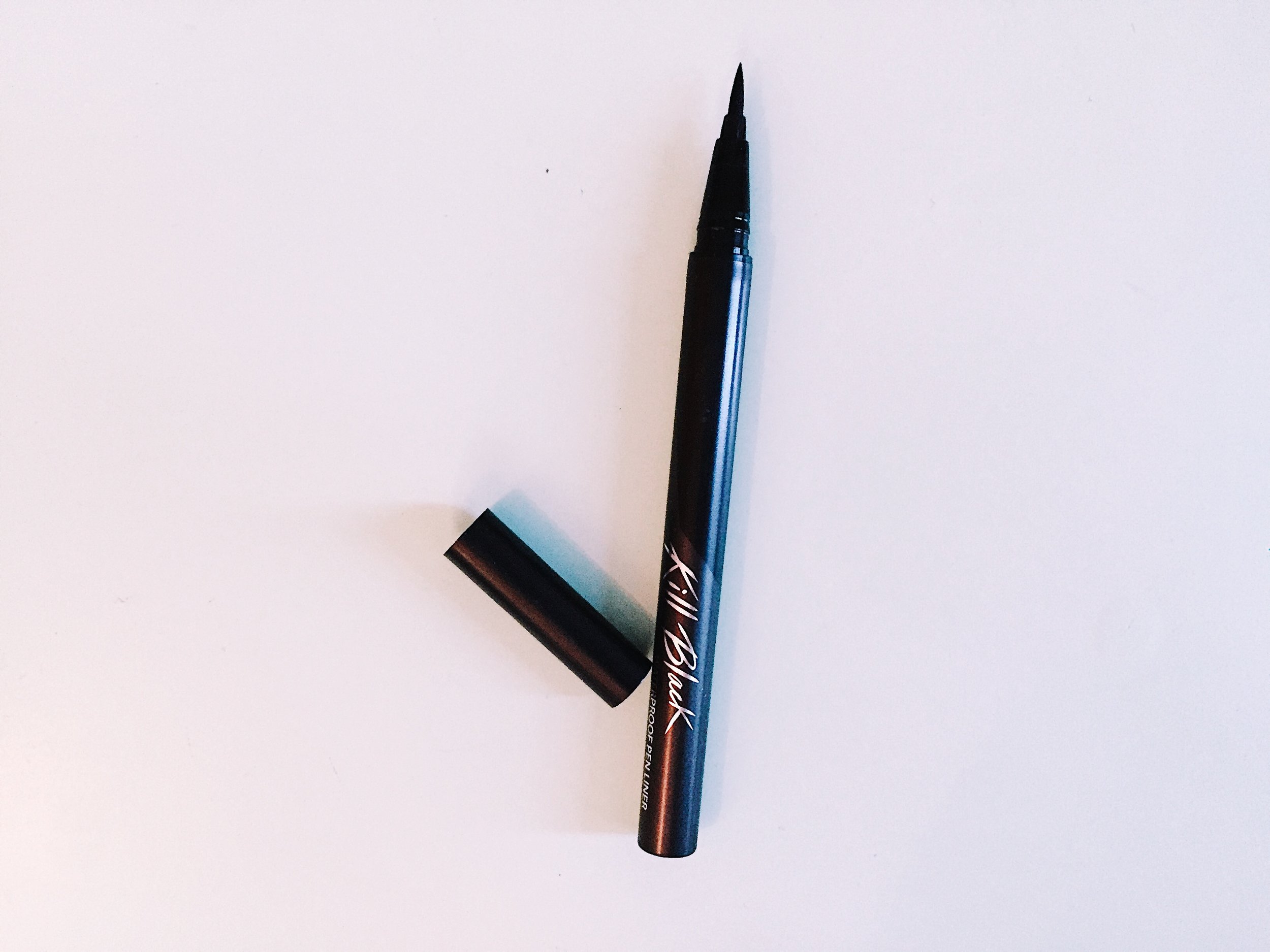 A super affordable felt tip pen liner from Korean brand Clio. Pros: Under $10. Very dark. Thin tip of pen allows for high precision. Cons: Consistency can be runny when first applied to skin. Difficult to get in store in the US.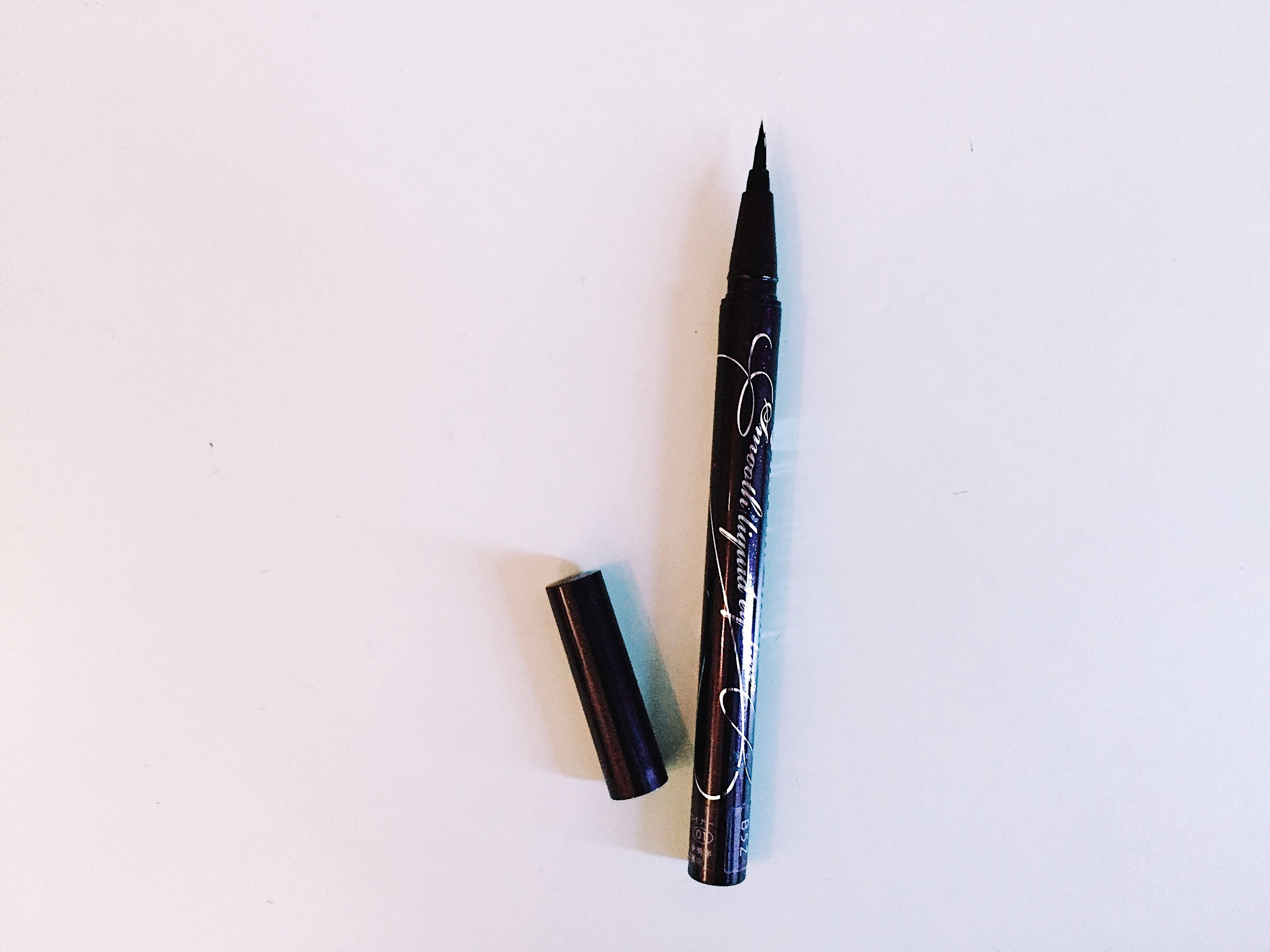 A Japanese eyeliner that is super popular amongst the Asian beautify community Pros: Tiny tip allows for the highest precision for drawing the thinnest lines. Super waterproof—can withstand the pool and tears alike. Very dark. Cons: The brush tip can splay easily if you're not careful with the cap. Difficult to get in store in the US. The packaging is not the most aesthetic.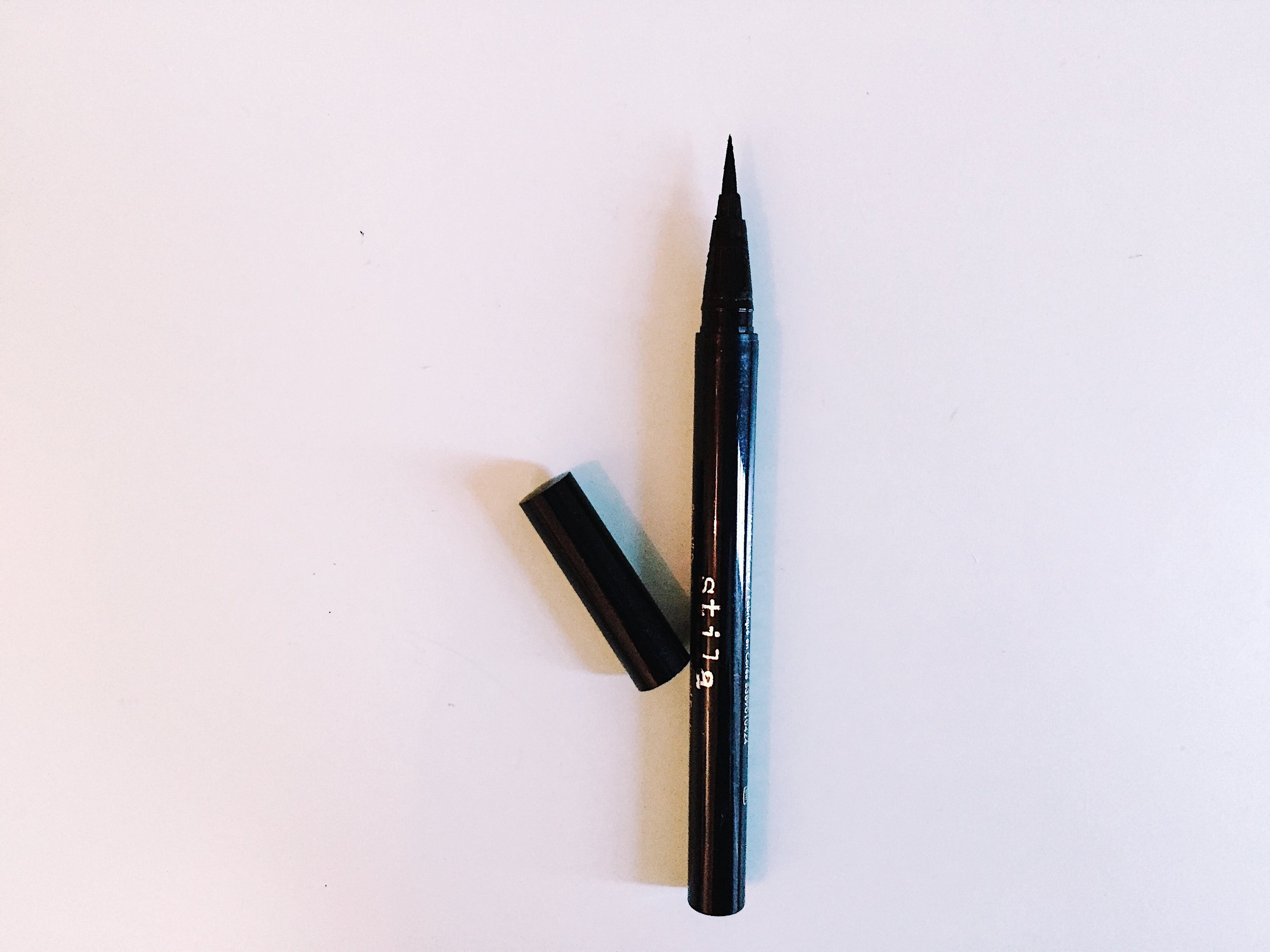 A cult favorite from American brand Stila that comes with a precise marker-like tip that's easy to use. Pros: Readily available at Sephora, ULTA, and various department stores. Easy to apply. Comes in many different colors. Cons: Not as dark as the other three above. Not entirely smudge proof (after a full day's wear, it tends to smudge onto my lower lash line). Pricey—the most pricey out of the 4.
So who wins this battle? Here is my verdict:
1. KissMe Heroine: In first place, this eyeliner embodies everything I want. It's super precise and dark, plus it's virtually indestructible upon smudge and water. You just need to get your hands on a good makeup remover to remove it at the end of the day. The price is also quite friendly, usually between $10 and $20. I would also like to give a shoutout to this brand's waterproof mascara, which completely transformed my short, Asian lashes before I got my eyelash extensions.
2. Son & Park: This one came in second by a hair. I am mostly impressed with how dark this one is, and how I get tremendous pigment with just one brush of this liner. I'm also in love with how smudge-proof and long-lasting this liner is (although it may become quite patchy when exposed to water).
3. Clio: Very close to being in second place. It's just not as smudge-proof as the other two, but it still has everything I want in a good eyeliner.
4. Stila: Okay, so I was using this one for a while before I discovered these liners from Asian brands. And first of all, it was a pain having to pay $20+ for one every time I ran out. It would smudge throughout the day—not dramatically, but enough for people to notice–and end up pretty messy if I stayed out late. The tip is also not super fine and I would have to put in more effort if I wanted to draw a super thin line. I have to say that I don't understand the hype about this eyeliner anymore after discovering the other three above. The other three are definitely more affordable, easier to use, and longer lasting.