Bad Girl Burgundy
Left to right: 3CE LIP COLOR-#604 (VAMP), TONYMOLY Lip Tone Get It Tint, 06 Dark Night, Labiotte Wine Lip Tint RD03 Merlot Burgundy, Anastasia Beverly Hills Liquid Lipstick - Heathers
Along with several other 90's trends, burgundy lip shades have become increasingly popular on the runway and on Instagram. A dark, vampy lip adds instant drama to any look, giving you the "bad girl" vibe even if you didn't plan for it. In this post I'll review a few of my favorites, including shades that are on the safer, more work-appropriate side, to more adventurous, statement-making shades.
Left to right: 3CE LIP COLOR-#604 (VAMP), TONYMOLY Lip Tone Get It Tint, 06 Dark Night, Labiotte Wine Lip Tint RD03 Merlot Burgundy, Anastasia Beverly Hills Liquid Lipstick - Heathers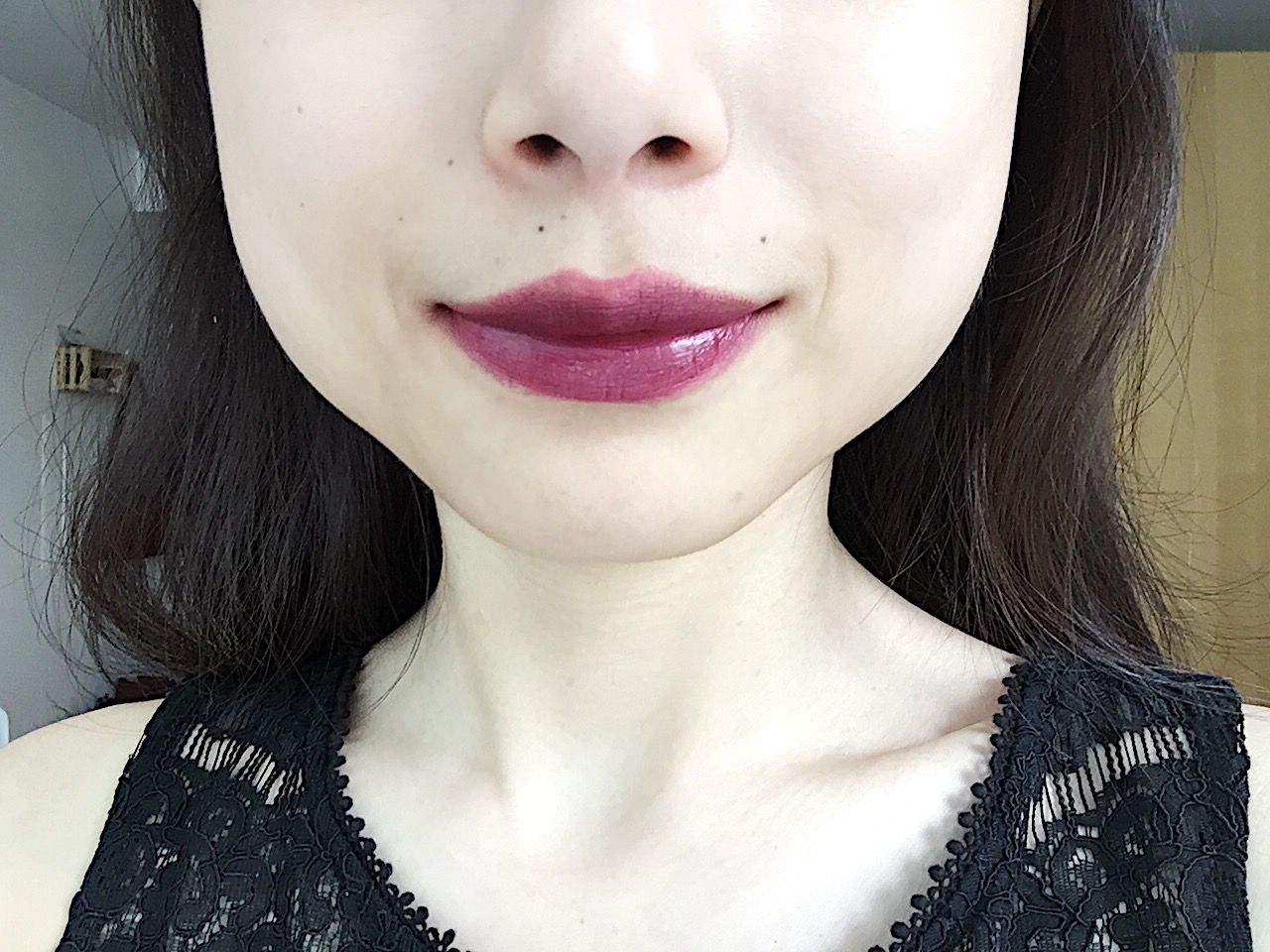 3CE LIP COLOR-#604 (VAMP)
This lipstick is from a Korean clothing brand called STYLENANDA, which has a sub cosmetics line called 3CE. I would say that it's the Korean equivalent of TOPSHOP. Vamp is in a shade of dark purple and is semi-matte. Because this shade is on the cooler side, I find that it often washes my skin out and doesn't look the most flattering with my skin tone. I find this very easy to work with and very versatile. You can cover your entire lips with several coats for a dramatic, vampy look, or apply it to the insides of your lips and blend it out to the outer corners for a more everyday look.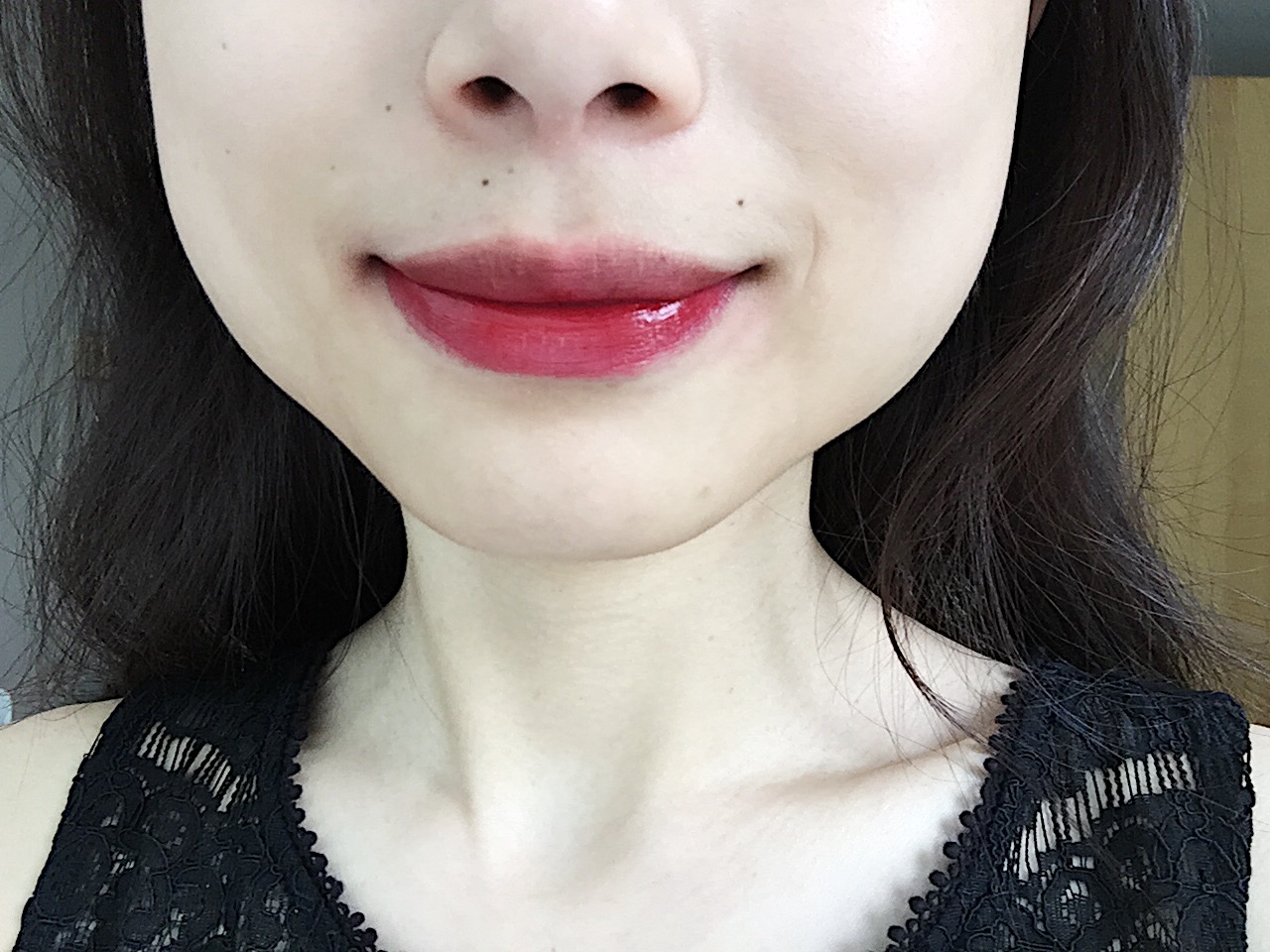 This one is probably one of my favorite burgundy shades to use on a daily basis. When I first purchased it, I was skeptical of how it would look based on how dark it looked in the bottle. But because of the thin, sheer consistency, the color turns into a rosy, warm, dark pink on my lips. Like the last product, this is also build-able and works fantastically for a gradient lip. To do that, I will usually go over my entire lips with one swipe of this color, and then go back and add more to the center of my lips (blending the color out with my fingers or just by pressing my lips together). Definitely work-appropriate and super versatile. And what's best about this is that it stays on forever. Perfect for the busy girl who has no time to touch up her makeup.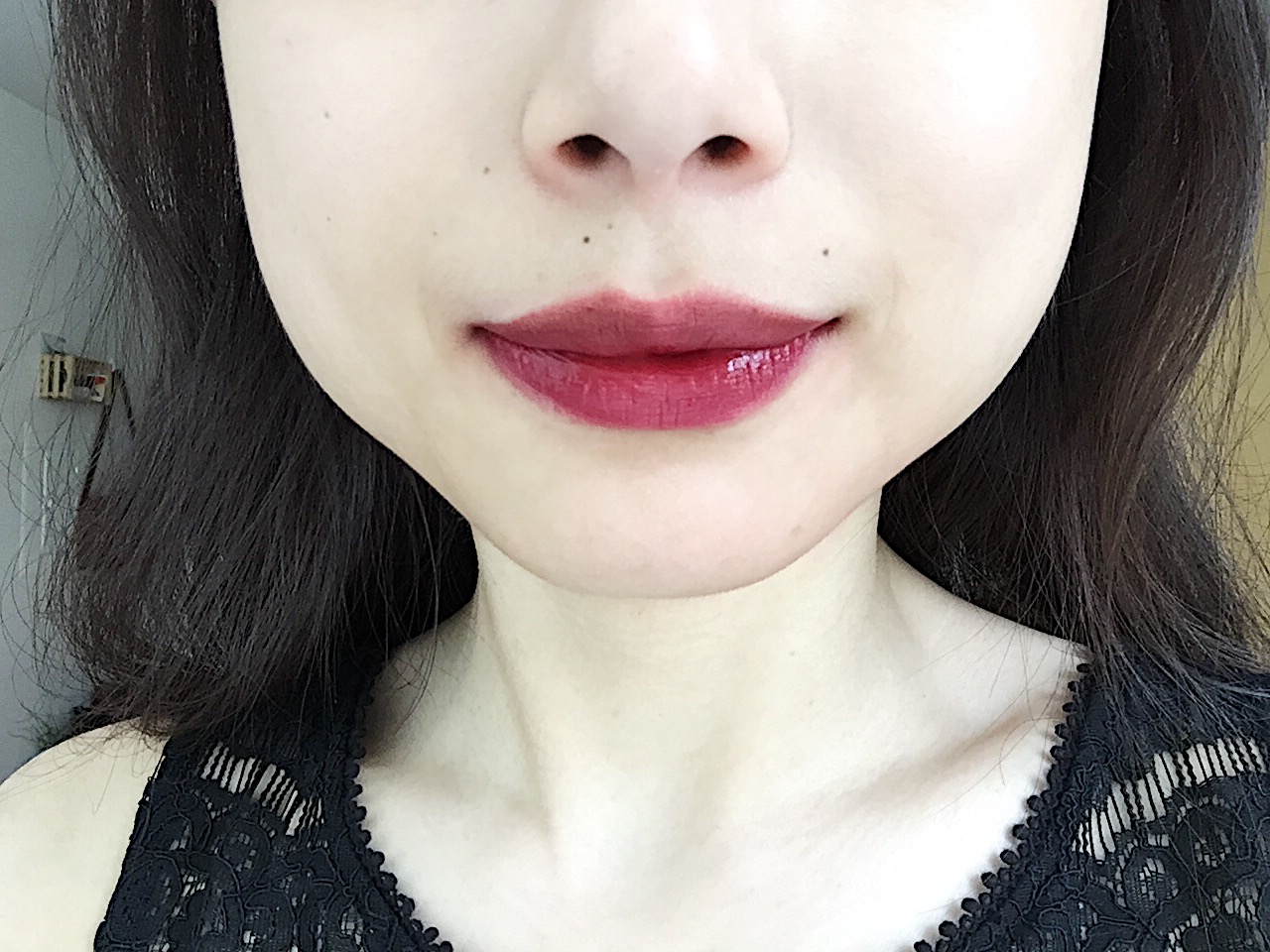 This is very similar to the last product, both in color, consistency, and how long it lasts. I actually find that this is more moisturizing than the TONYMOLY, even though it stains my lips longer. Also, can we just talk about how cute the packaging is? The lip product is literally a mini wine bottle. This product is made with wine extract, which is supposed to keep your lips hydrated. I personally wear the TONYMOLY more often than this because this has a cooler undertone. But I can say this is just as fantastic as (if not better in consistency than) the TONYMOLY as an everyday shade that can be built up to a more dramatic shade.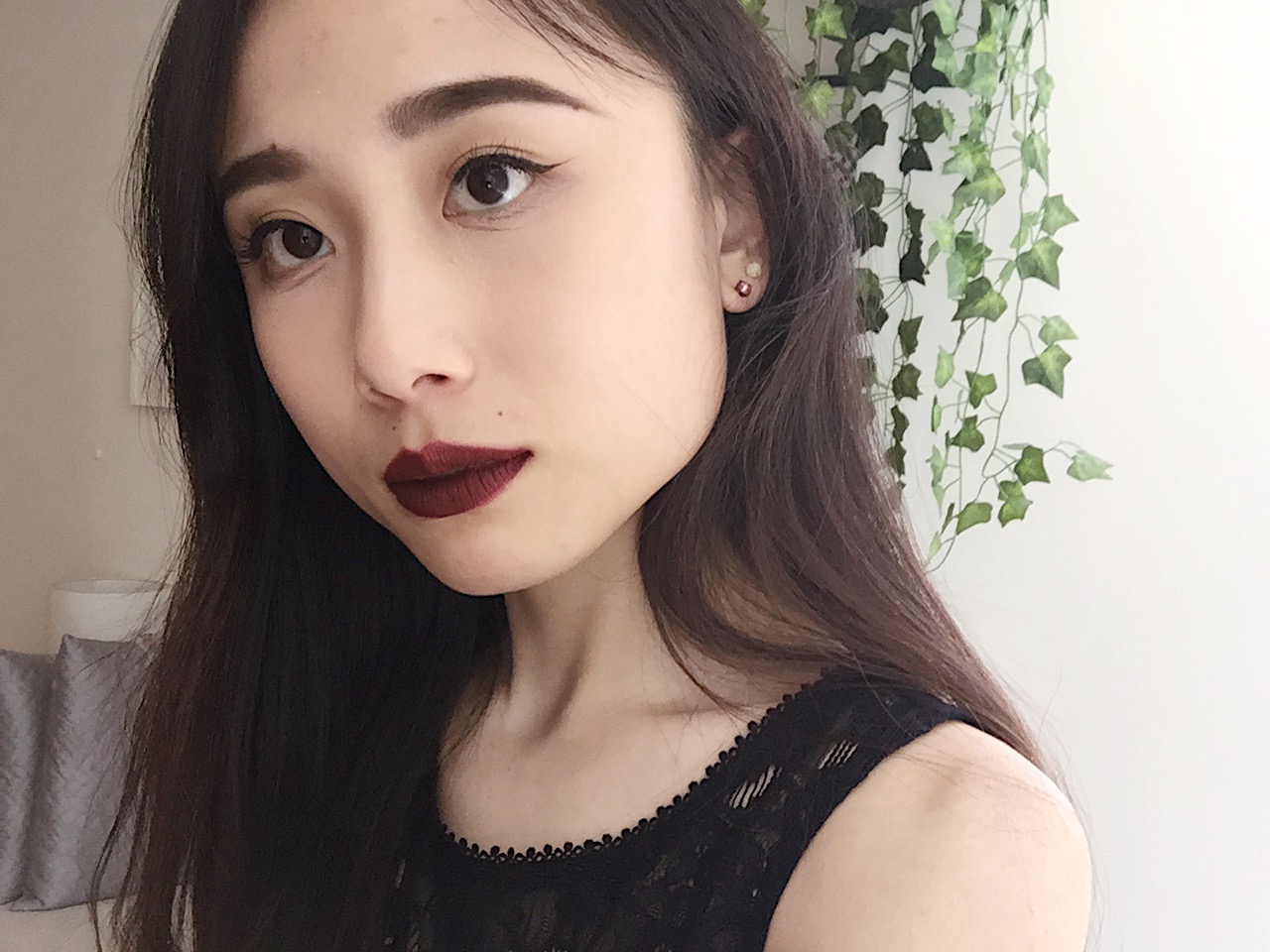 I would say that this is the most dramatic shade out of the four and the hardest to work with. I haven't actually worn this lipstick out yet, and am trying to find a night where this would be appropriate. It's appropriately-named "Heathers," which is a musical that embodies the 90s. This product has brown undertones and the consistency is pretty similar to that of the Kat Von Dee liquid lipsticks. I would say that it's not my favorite mainly because it's so pigmented and if you mess up slightly, then you mess up the entire lip. Also not a big fan of liquid lipsticks in general because I don't like to cover up my lips completely. Although, kudos to your life-saving brow wiz, Anastasia (on my brows in this photo). Maybe you should stick to brow products for now ;)
I just wanted to share that you can still see remnants of the TONYMOLY (left) and Labiotte (right) lip tints on my arm, even when I cleaned my arm off with makeup remover. Those are two tough puppies.
A bit of inspiration: